10 best books of May 2015, according to Amazon's editors
From the fantasy world of 'The Ember in the Ashes' to the strange true story of 'Empire of Deception,' the best titles to be released this May are an eclectic bunch. Check out the full list of books Amazon editors rate most highly, along with thoughts on each from Amazon editorial director Sara Nelson.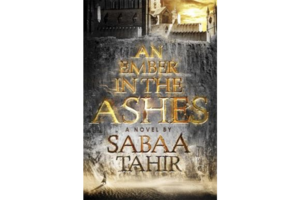 1.

'An Ember in the Ashes,' by Sabaa Tahir

Debut writer Tahir's young adult novel tells the story of Laia, a slave in a Rome-like fantasy world where disagreeing with the government is deadly. When Laia's brother is arrested, Laia agrees to spy at a military academy in exchange for a rebel attempt to save her brother. At the academy, Laia meets Elias, a soldier who is not content with the world he lives in. The novel has themes of "rebellion and tyranny and people seeking justice," says Nelson.