5 of the Wright Brothers' favorite books
One key to the success of Orville and Wilbur Wright, biographer David McCullough argues, is that they read so much, feeding their minds with works of fiction, history, science and philosophy. Reading helped give the Wrights the imagination to build new things – and the communication skills to sell their ideas to wider audiences, writes McCullough in his book "The Wright Brothers."
The Wrights' childhood library "was neither modest nor commonplace," McCullough tells readers. The Wrights' father, "a lifelong lover of books, heartily championed the limitless value of reading," he adds.
Here, for your summer reading, are five titles from the Wrights' library.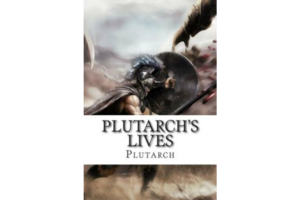 1.

Plutarch's "Lives"

These are celebrity profiles from the ancient world, courtesy of the Greek writer Plutarch, one of the world's first biographers. Centuries later, Shakespeare used Plutarch as a source when he dramatized the lives of Julius Caesar and Antony and Cleopatra.