10 best books of September: the Monitor's picks
As the days grow shorter, reading lists grow longer! Of the many excellent books coming our way this fall, here are 10 September releases that the Monitor's book critics particularly enjoyed.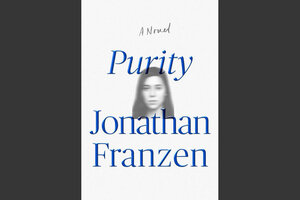 1.

"Purity," by Jonathan Franzen

"Purity," Franzen's fifth novel, is the best book the prodigiously talented novelist has written. This story of a young woman who tangles with a mysterious Julian Assange-type figure shows a funnier, looser, more caring side of Franzen. You can read the Monitor's full review of "Purity" here.