10 best books of October 2015, according to Amazon
Looking for a book to curl up with while you wait for trick-or-treaters at your door? The titles selected by Amazon's editors for this month range from a story of cooking to a look back at the Marquis de Lafayette's time in our country. Check out the full list of October's best books, with thoughts on each from Amazon editorial director Sara Nelson.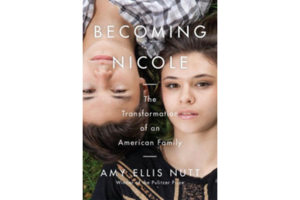 1.

'Becoming Nicole,' by Amy Ellis Nutt

The book by "Shadows Bright as Glass" author Nutt tells the true story of a couple who adopt twin boys and who find their lives changed when one of the boys, Wyatt, decides he is a girl named Nicole. "A really powerful book," Nelson says. "It's going to reverberate with everybody."