10 best books of May 2016, according to Amazon's editors
Looking for some spring reading inspiration? The titles selected by editors at Amazon range in subject from the Rolling Stones to a damaging relationship between teens to the friendship between George Washington and Benedict Arnold. Check out the full list, with thoughts on each from Amazon editorial director Sara Nelson.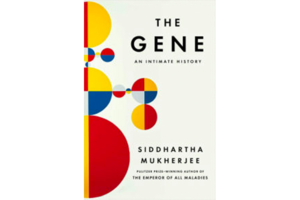 1.

'The Gene,' by Siddhartha Mukherjee

"The Emperor of All Maladies" author Mukherjee traces the way that the gene has been understood and discussed over the course of history. Mukherjee makes his life a part of the narrative as well. "There's a lot that's personal in this book," says Nelson. "[Mukherjee] is a wonderful writer."