10 best books of September: the Monitor's picks
What the Monitor's book critics liked best this month.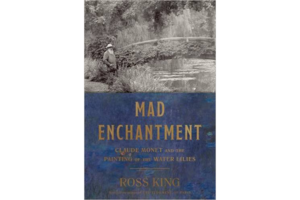 1.

'Mad Enchantment,' by Ross King

Biographer Ross King (author of "Brunelleschi's Dome" and "Leonardo and the Last Supper") once again puts a human face on an artistic achievement, this time crafting a compelling portrait of Monet and his chef-d'oeuvre: the water lilies of Giverny. You can read the Monitor's full review of "Mad Enchantment" here.