10 best books of September: the Monitor's picks
From Tsarist Russia to Trump's America, and from evocative short stories to the best of expository prose, here are the 10 September releases most highly recommended by the Monitor's book critics.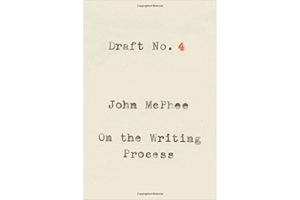 1.

'Draft No. 4,' by John McPhee

When a master of his craft offers advice, it's folly not to listen. Which is why no one with any interest in writing should fail to pick up this collection of eight essays by longtime New Yorker writer John McPhee. McPhee walks readers through what it means to be a nonfiction writer, dishes up heaps of good advice, and manages to be delightfully good company as he goes. You can read the Monitor's full review of "Draft No. 4" here.