7 popular books from 2017
Is reading more one of your New Year's resolutions? Catch up on last year's most popular reads – from fiction to the political – before diving into 2018 selections.
The following list includes popular books published in 2017 that are still selling like hotcakes at four independent bookstores across the United States: Prairie Lights in Iowa City; the Strand in New York; Off the Beaten Path in Steamboat Springs, Colo.; and Parnassus Books in Nashville, Tenn. (Please note the Monitor has not reviewed all of these selections.)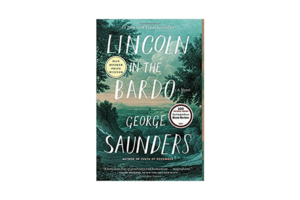 1.

'Lincoln in the Bardo' by George Saunders

This historical fiction "tackles real life" with "a touch of surrealism," says Karen Hayes, managing owner of Parnassus Books in Nashville, Tenn. Mr. Saunders tells the story of President Lincoln grappling with the death of his son. Monitor reviewer Liesl Schillinger writes that Saunders "has devised a richly hybrid work that defies easy categorization."