Reader recommendation: The Arab Uprisings
Monitor readers share their favorite book picks.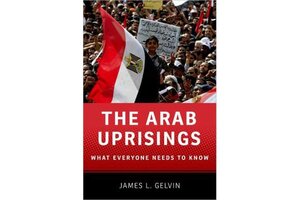 Timely, coherent, and concise, The Arab Uprisings: What Everyone Needs to Know by James L. Gelvin is 185 pages of readable and informed questions and answers that cover the Arab Spring of 2011 (and the history behind it) in the Middle East and North African Arabic-speaking countries. Gelvin is Professor of Modern Middle Eastern History at UCLA.