Reader recommendation: Good Prose
Monitor readers share their favorite book picks.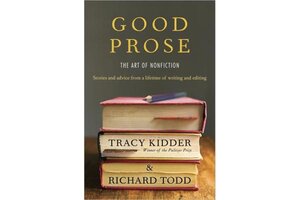 Because I loved "Strength in What Remains" and also "Mountains Beyond Mountains," I read Good Prose: The Art of Nonfiction, an insightful book by Tracy Kidder and his editor Richard Todd. Over 40 years of experience and excerpts from great works make this a special read.  It is interesting to note that Kidder and Todd have somewhat switched their relationship as writer/ editor, now editor/writer.