Reader recommendation: While Still We Live
Monitor readers share their favorite book picks.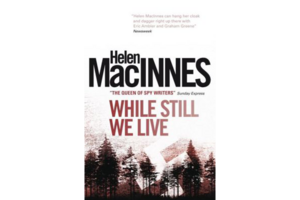 I am currently reading While Still We Live by Helen MacInnes (1907-1985). Ms. MacInnes's novels on the world of spies and espionage are being released by her estate. This book is about the invasion of Poland by the Nazis in 1939 and the bombing of Warsaw, and the groups of guerrilla fighters that formed at that time. As this book was first published in 1944, it was certainly current to the events that were going on. It is an exciting book of over 600 pages. I will read more of her books.