Reader recommendation: The Man He Became
Monitor readers share their favorite book picks.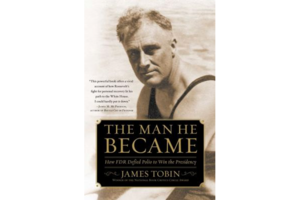 Would FDR have become president of the United States if he had never developed polio? In The Man He Became: How FDR Defied Polio to Win the Presidency, James Tobin examines Roosevelt's golden younger years, the onset of illness, the first and nearly disastrous mis-diagnosis, the continuing many years of therapy and exercise, the discovery and development  of Warm Springs – all intertwined with FDR's political ambitions, along with the vast differences in his care by his domineering mother Sara and his much more complicated wife Eleanor. Would FDR have become president, or would he have remained at Hyde Park, as his mother wished, collecting stamps? This is a story of great fascination, admirably researched in intricate detail, and very well told.