Reader recommendation: Last Stand
Monitor readers share their favorite book picks.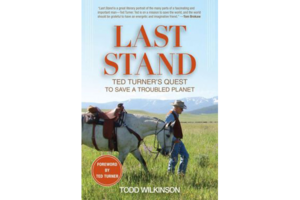 Last Stand: Ted Turner's Quest to Save a Troubled Planet by Todd Wilkinson is an inspiring story of a man of great wealth, friends in high places, and conviction who is investing his considerable fortune in multiple endeavors to ameliorate nuclear proliferation and reverse population growth and climate change. At the same time he is also contributing to the protection of biodiversity and serving as an example to others of great wealth. This book is well written and makes compelling reading.