Reader recommendation: Women Without Men
Favorite picks from Monitor readers.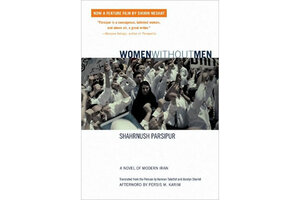 Women without Men by Shahrnush Parsipur is the book on my bedside table. I just got it from the library. I had to: I saw the movie of the same name recently in Chicago. It starts with a suicide on the eve of the events in Tehran in summer, 1953. The novella magically opens a window into women's role in that society: three women without men whose lives converge momentarily that eventful season.