Reader recommendation: Called Out of Darkness
Monitor readers share their favorite book picks.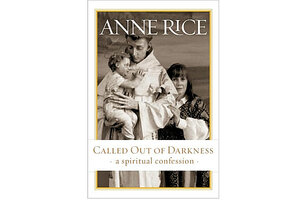 Called Out of Darkness: A Spiritual Confession by Anne Rice is a mesmerizing memoir. The author of 21 novels filled with attractive vampires and the world of the unholy, Rice has written the story of her conversion, from an idyllic Roman Catholic girlhood to embracing atheism and back into the arms of the Catholic Church. Unfailingly honest and direct, Rice does not shy away from admitting her own frailties.