Reader recommendation: Through German Eyes
Monitor readers share their favorite book picks.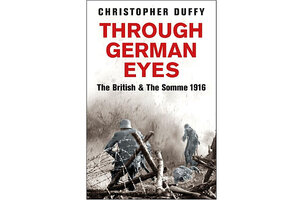 Through German Eyes is a rare example of the story of the WWI battle of the Somme. Rare because it uses primarily German documents, letters, and diaries. The tragic four months of fighting ended with little gain for either side. Christopher Duffy presents a scholarly book in easy to read format, supplemented with maps. Excellent for any World War I enthusiast.