Reader recommendation: Scout, Atticus & Boo
Monitor readers share their favorite book picks.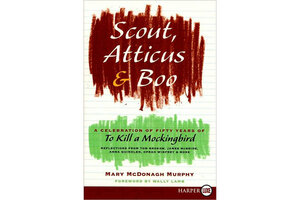 Scout, Atticus & Boo by Mary McDonagh Murphy offers the opportunity to revisit a mind-changing novel. Based on reflective interviews with twenty-six thoughtful readers, this book will remind readers why they loved "To Kill a Mockingbird" and why it remains so important today.