Reader recommendation: Shantaram
Monitor readers share their favorite book picks.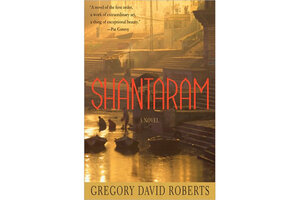 Gregory David Roberts's novel Shantaram (based on his real-life experiences as an escaped convict transformed by the Mumbai slums to which he fled) captures the chaos, violence, beauty, and deeply loving heart of India. It reads like a thriller, but with witty and complex characters worthy of Dickens and with the emotional resonance of Faulkner. One of my all-time favorites!