Reader recommendation: Don Quixote
Monitor readers share their favorite book picks.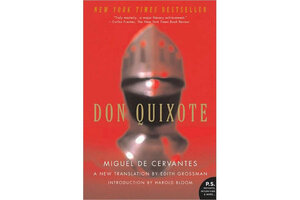 I knew little about Cervantes' classic Don Quixote but was drawn to read it. The knight of the sorrowful face has many dialogues and encounters that bring to light inner qualities like virtue. I find myself confused as to who says what at times, but it seems to me that is the author's intent. To imagine those inner qualities in the first person is benign genius.