Reader recommendation: The Dogs of Proud Spirit
Monitor readers share their favorite book picks.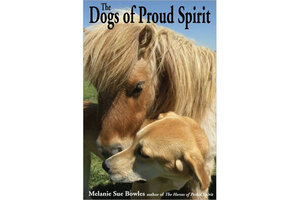 The Dogs of Proud Spirit is another wonderfully heartwarming, and at times, heartbreaking book from Melanie Sue Bowles. I LOVE her writing style. Melanie's books make you go from laughter to tears in an instant. They are also great teachers. After reading her books, I reevaluate my relationship with the animals in my life and make sure I'm doing the very best to make them happy!