Reader recommendation: Shanghai Girls
Monitor readers share their favorite book picks.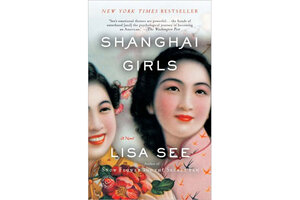 Lisa See's novel Shanghai Girls is exceptionally well researched historical fiction following two upper middle class sisters from Shanghai in the 1930's through their being sold into marriage by their father to two Chinese brothers in the United States. She gives an excellent and evocative description of their internment on Angel Island in San Francisco, and their transition to life in Chinatown in Los Angeles. This novel has wonderful character development and narrative arc; I finished it and was left wanting more.