Reader recommendation: Moon Over Manifest
Monitor readers share their favorite book picks.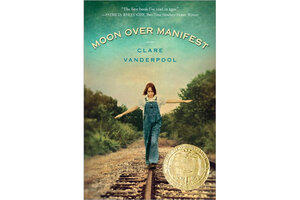 Moon over Manifest by Clare Vanderpool – although a children's book, the winner of the Newbery Award this year – is a story that adults will also enjoy. It's the tale of a young girl dropped off at her father's childhood town in Kansas during the Depression. Trying to understand her father (who is homeless and traveling the rails) she seeks clues to his childhood and finds one mystery after another. This book offers beautiful prose and a satisfying tale of finding out who you are.