Reader recommendation: On Gandhi's Path
Monitor readers share their favorite book picks.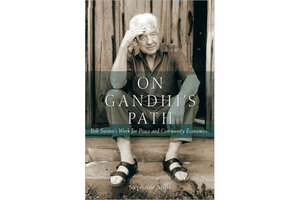 Robert Swann, as portrayed in On Gandhi's Path by Stephanie Mills, is a man for our times. From land use, housing, and community economics to his teaching and practicing "Small is Beautiful," Swann's life path shows that this was a man who walked his talk.