Reader recommendation: The Devil in the White City
Monitor readers share their favorite book picks.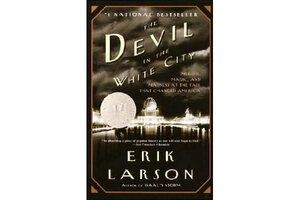 In The Devil and The White City by Erik Larson two true stories intertwine: one about the top architects of the Chicago World's Fair of 1893 and the other about a young, handsome doctor who is also a sadistic serial murderer. I could not read this book at night. Even though I live with two dogs it was still too scary. Now I can't wait to get hold of Larson's other books.