Reader recommendation: Black Elephants
Monitor readers share their favorite book picks.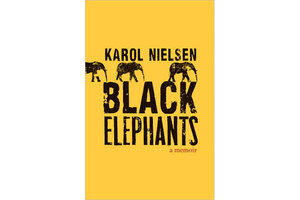 Black Elephants, by Karol Nielsen, is a moving and thought-provoking memoir. It tells of Nielsen meeting her husband-to-be, Aviv, while trekking in South America and being with his family in Israel during the first Gulf War. The story defines her terror and loneliness and illustrates how even those who do not suffer direct hits in war can become invisible casualties.