Reader recommendation: The Churchills
Monitor readers share their favorite book picks.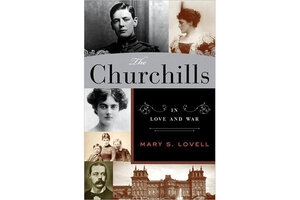 Mary Lovell has done it again. The author of "The Sisters," a most engaging book about the enthralling Mitford sisters, has turned her attention to The Churchills: In Love and War. For those of us eternally fascinated by Winston Churchill – his life, his family, and his career – there is no end to the pleasure of reading about him. Lovell's research is professional and admirable; she has the ability to weave together the stories of dozens of individuals without missing a beat.