Reader recommendation: Country of the Pointed Firs
Monitor readers share their favorite book picks.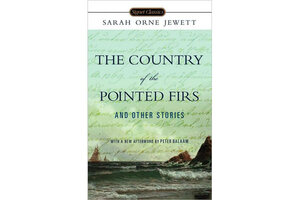 I just stepped out of the Maine woods in Country of the Pointed Firs, by Sarah Orne Jewett. It's a beautiful book with haunting prose and observations. Jewett's descriptions of the countryside are lovely and immediate, matched by portrayals of hardworking, physically active older folk. It is an inspirational novella!