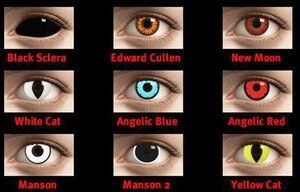 Courtesy of Haunted Eyes
2.

Haunted Eyes – Massapequa, N.Y.

Taking advantage of the vampire trend, this business offers contact lenses to help Halloween revelers look like their favorite pop culture stars, such as Edward Cullen from "Twilight" and characters from "True Blood." One popular product: Black Sclera lenses, which make the entire eye black.