Business news: Five things to watch March 28
The bulls were in charge last week, taking advantage of a big drop in volatility to stealthily sprint ahead. Stocks will try to keep the momentum going Monday, despite geopolitical risk and more potentially horrid housing data. Here are the Top 5 business news events we're watching for on Monday: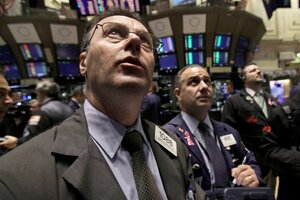 AP
1.

Dow how high?

Major indices posted huge gains last week – the Dow up 3.0 percent, the S&P 2.7 percent and the Nasdaq 3.7 percent – erasing a big chunk of the sell-off that began with Egypt and bottomed with the crisis in Japan. If global headline risk stays in check (and that's a very big "if"), the business news focus will turn to a slew of economic data on the home front, concluding with Friday's jobs report. Also notable: a big number of IPOs on the menu, including private equity firm Apollo Global Management and vitamin retailer GNC Holdings.