Top 4 tips to keep your broker honest
Maybe individual investors can't fix the broad regulatory breakdown that has allowed financial frauds to occur, like dodgy mortgage-backed securities and Bernie Madoff's pyramid scheme. But they can take steps to protect themselves against unscrupulous financial advisers. Knowledge is the best weapon. The more investors know, the less likely they are to be taken advantage of by a dishonest broker. Here are four ways you can ensure your broker is following the rules: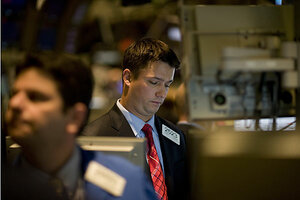 Robert Caplan Photography/Newscom/File
1.

Remember that most brokers are salespeople

So you don't have to buy what they are selling. Wall Street has created dozens of investments that are highly complex and esoteric. Investments like non-traded REITs, collateralized debt obligations, collateralized mortgage obligations, equity indexed annuities, auction rate securities, straddles and strangles aren't understood by most investors. If the investment can't be explained in common-sense terms, it should not be purchased.

As salespeople, stockbrokers and financial advisers have a great financial incentive to recommend high-commission investments. That means doing your required due diligence before picking a broker. If dealing with a stockbroker at a firm like Merrill Lynch or Morgan Stanley, check to see whether there are listed customer complaints (through the Financial Industry Regulatory Authority's (FINRA) BrokerCheck at http://www.finra.org/Investors/ToolsCalculators/BrokerCheck or by contacting your state securities regulator (contact information for all 50 states is here http://www.nasaa.org/QuickLinks/ContactYourRegulator.cfm). Even one customer complaint should be a concern. A fine by a securities regulator or arbitration award against the broker should be a major red flag.