Top five states for upward mobility
The Opportunity Project (opportunityindex.org) calls itself a campaign to promote "access to the American Dream." Its state-by-state report ranks upward mobility. Instead of looking only at gross domestic product and poverty, the index weighs such things as household income, percentage of children in preschool, and crime. Here are 5 states that scored high in the Opportunity Project's report.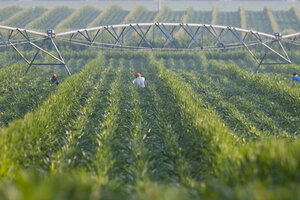 Nati Harnik/AP/File
5.

Nebraska (78.71)

Economy, 8; education, 7; community, 8. Low unemployment (4.3 percent) and high volunteerism (35 percent) lift its ranking. "Community" looks at civic engagement, volunteerism, and public safety, among other factors.