The most expensive items on Amazon
Amazon is known for its bargains, but did you know you can also use the site to fritter away colossal amounts of money?
Of course you did. But do you have any idea how much money? We went through each of Amazon's departments looking for the most expensive item, and what we found was surprising. While there were some objects of genuine value, we found many others that were absurdly overpriced, with sellers often charging millions – or even trillions – of dollars for everyday products.
Some of these prices are surely inadvertent. Maybe someone accidentally keyed an inventory code into the price field, or maybe they forgot to convert the currency from rupees. Perhaps others are simply attempts by the retailer to better understand Amazon's search algorithm. And just maybe a few of them are people with dreams of striking it rich. It is, after all, a free country.
Note that this 26-item list was compiled in December 2011, and that Amazon's inventory changes quickly. To see what are currently the most expensive items on Amazon's, simply visit one of Amazon's departments and sort the items by "Price: High to Low." You'll probably want to disable one-click shopping first, just in case.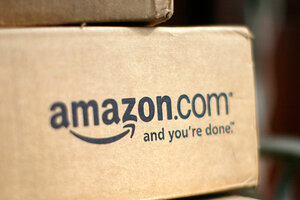 1.

Amazon Instant Video ($600)

Costing $600 each, two films by experimental director Ken Jacobs share first place for the top slot on Amazon Instant Video. "Tom, Tom" is a 1969 avant-garde rephotographing of a 1905 film of the same name, and "Ontic Antics" is a 1997 reworking of the 1929 Laurel and Hardy film "Berth Marks."

If $600 seems a bit steep for digital editions of remixed old movies, you can always get a one-week rental from Amazon for a mere $275.

If you're still not sure whether it's worth the investment, here's the first couple moments of "Ontic Antics."