How to sell a house? Five reasons to auction it.
In locales across the United States, home auctions are taking place with increasing frequency. Real estate companies are opening auction divisions; agents are attending auction school to learn how to sell a house in a new way. In its first six weeks of operation, our auction portal received more than 1,000 visits from across the US and 29 nations. Two-thirds of the visitors who completed our survey had not yet listed their home with a real estate agent, meaning they were thinking of auction as their first option. These homeowners aren't in foreclosure; they're simply looking into this alternative sales method to find out if auction is right for them. Here are five benefits of auctioning your home: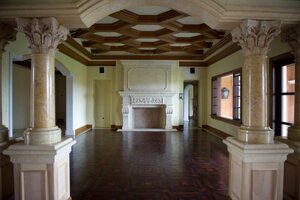 Lori Shepler/Reuters/File
1.

You decide how to sell your house – and when

Auctions are time definite. When the auction sign goes up, it tells potential buyers that you've chosen how to sell your house and the day that it will sell. No more listing and waiting and hoping and praying. No more open houses where people stroll, chat, compare, and stare but never offer to buy.

When potential bidders show up for an auction, they've done their homework and registered to bid. They know that today the property will change hands, and they want those hands to be theirs.

The world is full of opportunities. Unless there's a deadline, everyone has something else to do. An auction is the one real estate deadline buyers take seriously.