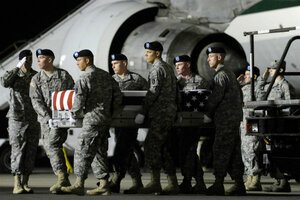 Steve Ruark/AP
8.

Lawton, Okla.: -3.2 percent

Located in the southwestern corner of Oklahoma, metropolitan Lawton's 124,000 residents live in a Great Plains topography that formerly was home to several large Native American tribes. For a long time, the region was anchored by the Fort Sill, which gave Lawton economic and population stability. The US Army base had been expanding in recent years with the Air Defense Artillery School, but budget cuts are forcing the elimination of 176 civilian positions at the base or about 5 percent of its civilian workforce. Overall, metro Lawton has lost 1,400 jobs in the last year or about 3.2 percent of its workforce.

The area is also one of only 25 metros to see its unemployment rate increase. Last year, the city of Lawton was ranked No. 20 on a Forbes list of best cities for jobs. This year, the region slipped to 247th.