Javascript is disabled. Quiz scoring requires Javascript.
Are you a smart shopper? Take our quiz to find out.
The busiest shopping season of the year is fast approaching. Are you prepared? Test your shopping acumen with this comprehensive quiz, covering topics from couponing techniques to the best time to buy cars, swimsuits, and more. See whether you're a super shopper or one of those people who routinely get lost in the mall.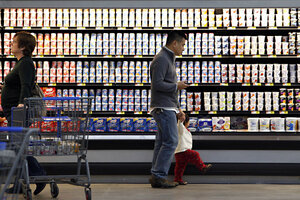 Matt Rourke/Reuters/File
1.

Which is more expensive: a pound of 70 percent lean ground beef, or a pound of 90 percent lean ground beef?