Summer 2014: Top 20 cities with the biggest hotel discounts
Looking for great hotel deals for your summer vacation? Twenty cities in the US and Mexico have seen average hotel prices drop since last summer. according to a report from Dealnews.com The report compiled Priceline.com data on average hotel prices and price drops in hotel rates since summer 2013, ranking the 20 with the biggest percentage drops. Can you guess which city offers the biggest discounts?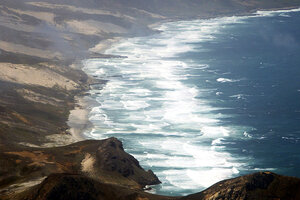 Robert Harbison/Staff
20.

Santa Barbara, Calif.

Price drop since summer 2013: 3 percent

Average daily hotel rate for 2014: $172

Santa Barbara has more to offer than just its beaches. For a self-guided tour of the Old Mission Santa Barbara, seniors age 65 and over pay $5 and adults between ages 16 to 64 pay $6, while children ages five to 15 can get in for one dollar and children under four are free. Guided tours are also available for a few more dollars.

At the Stearns Wharf, tourist can take a water taxi around the wharf, or visit the Ty Warner Sea Center to see marina life up close for $8 or less. There is also many restaurants and shops at the Stearns Wharf, including Longboards Grill, jewelry store Coastal Treasures, and Topside Resort Wear.

Other popular and inexpensive destinations in Santa Barbara include the Riviera neighborhood, El Paseo Shopping Mall, and the Presidio of Santa Barbara.

In addition to using the Dealnews findings, this list offers information on current activities available and open attractions in the 20 cities and metropolitan areas listed.