Apple eats away at Samsung's global market share
The newest iPhone release has fueled earnings that indicate Samsung is facing a strong challenge as the leader in the global smartphone market.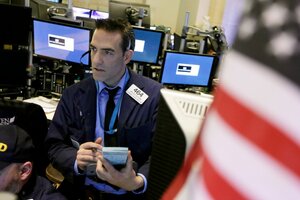 The runaway success of Apple's newest iPhone has fueled a dramatic shift in the global market: the California tech giant is now neck-and-neck with South Korea's Samsung for the title of world's leading seller of smartphones.
Apple set the standard for modern smartphones when it released the first iPhone in 2007, but Samsung has been the market leader since 2011 with its series of supersized smartphones that run on Google's Android software. However, Apple made huge gains in the last quarter, selling 74.5 million iPhones — nearly 50 percent more than a year earlier — after introducing two bigger models to compete with Samsung's high-end Galaxy S phones.
At the same time, Samsung is facing fierce competition at the lower-priced end from Chinese manufacturers Lenovo, Huawei and Xiaomi, which are growing fast in Asia.
Analysts say Apple will likely see a drop-off in iPhone sales now that it's past the December holiday shopping season. But the following estimates from International Data Corp., released Thursday, show how much the market has changed:
2014 GLOBAL 4TH-QUARTER MARKET SHARE
— Samsung: 20 percent
— Apple: 19.8 percent
— Lenovo: 6.6 percent
— Huawei: 6.2 percent
— Xiaomi: 4.4 percent
2013 GLOBAL 4TH-QUARTER MARKET SHARE
— Samsung: 28.8 percent
— Apple: 17.4 percent
— Lenovo: 4.7 percent
— Huawei: 5.7 percent
— Xiaomi: 2 percent
Copyright 2015 The Associated Press. All rights reserved. This material may not be published, broadcast, rewritten or redistributed.