Want to fly to Japan for free? Top five deals for travel.
(Read article summary)
Looking for a weekend getaway? Here are the five best travel deals of this week.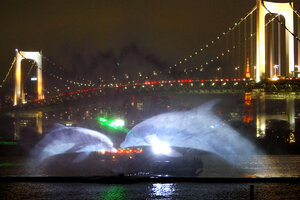 Koji Sasahara/AP/File
If you're planning an exotic vacation, you may have noticed that flights eat up a big chunk of your budget. But fear not! We've rounded up five of this week's best travel deals on airfare so that you can spend less money on getting there and more money on spoiling yourself. Get free flights to Japan, save $23 on flights to Hawaii, or take a day trip on a private plane to Niagara Falls from as little as $584.
Paula Kerrigan is associate travel editor for DealNews.com, where this article first appeared: http://dealnews.com/features/best-travel-deals/