GM posted a profit: Was the government takeover a smart move?
(Read article summary)
GM today reported earnings of $865 million in the first quarter, its first profit in three years.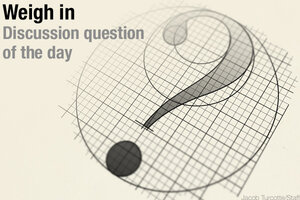 GM reported positive financial news today, giving the company momentum to become a public company again after going through a bankruptcy last year that made the US Treasury Department the majority owner. Was the federal government right to invest billions to save GM? Looking ahead, what factors should policymakers hold in mind when they consider whether to bail out a large firm?
Share your constructive ideas using the form below. (Personal attacks not allowed.)