Dow correction: How are you adapting?
(Read article summary)
After a steep drop yesterday, the Dow is officially in correction territory for 2010.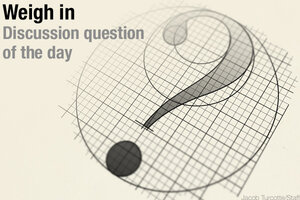 Growing anxiety over Europe's debt crisis led to the steepest drop in the Dow yesterday since early 2009. A headline at CNBC warns: "Stocks to Tumble Another 20%; Stick to Cash: Roubini." What, if any, changes are you making to your portfolio? What steps should Americans be taking collectively to prepare themselves for potential further debt contagion?
Share your constructive ideas using the form below.