Financial reform bill: Will it prevent another collapse?
(Read article summary)
The new bill, reconciled in Congress early Friday, would impose sweeping new federal regulations on the financial industry.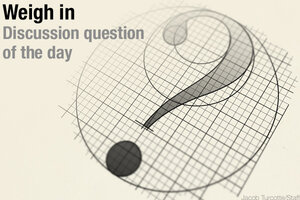 After a 20-hour marathon, a House-Senate conference committee came to terms over what's now being called the Dodd-Frank bill, a massive overhaul of the nation's financial regulatory system. Among its key provisions:
• A new Consumer Financial Protection Bureau
• A ban on "liar loans"
• New powers to look out for "systemic risk" and break up "too big to fail" banks
• A congressional audit of the Federal Reserve
• A Wall Street tax
• New curbs on executive pay
Do you think this bill addresses the root cause of the crisis?
Share your thoughts using the form below.