'Billion-dollar weather': The 10 most expensive US natural disasters
Quantifying the destruction from major droughts, hurricanes, floods, and other extreme weather can help cities and regions decide how best to invest in protecting against a changing climate. Here are the top 10 priciest US natural disasters (in 2017 dollars, adjusted for inflation), according to the National Oceanic and Atmospheric Administration's (NOAA) compilation of 'billion-dollar weather' events.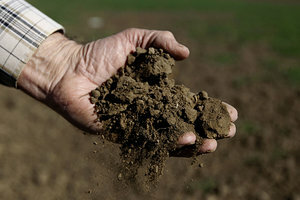 Ron Jenkins/The Fort Worth Star-Telegram/AP/File
10.

Drought and heat wave (2012): $32.7 billion

Not since the Dust Bowl has a drought ravaged crops like the dry heat that spread across more than half the US for most of 2012.

The extreme conditions resulted in widespread harvest failure for corn, sorghum, and soybean crops across several Midwestern states, contributing to an estimated financial impact of $30.3 billion and at least 123 fatalities.

"It's not that we're gonna go out of business overnight," one Iowa farmer told the Monitor for a cover story on the drought's global implications last September. "But what we're worried about is next year. We've got to get some moisture." A shortage in America's bread basket rippled throughout the rest of the world, driving food prices upward and pinching local economies.