Harvard and Bill Gates targeted: What's behind the fossil fuel divestment push?
In the 1980s, it was apartheid. Now, divestment is being used to target fossil fuels
In April, a group of Harvard University students called on the school to divest its $36 billion endowment of fossil fuel companies. They are part of a growing movement that is putting pressure on coal, oil, and natural gas companies.
The Guardian launched a "Keep it in the Ground" campaign in mid-March to get The Bill & Melinda Gates Foundation and the Welcome Fund (a medical charity) to divest its $43.5 billion endowment from fossil fuel assets.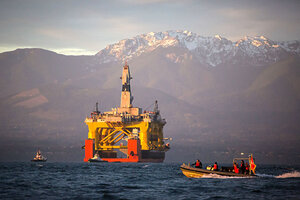 (Daniella Beccaria/seattlepi.com via AP, File)
1.

What is divestment?

Simply put, it's the opposite of investment. A stakeholder sells or otherwise withdraws its financial support for a specific company or sector. The goal can be a financial one, but more commonly it's used to advance a social cause such as protesting land mines, tobacco, or sweatshop labor, to name a few. Perhaps the most famous case came in the 1980s when investment institutions across the United States sold their stocks in companies working in South Africa to protest apartheid, the country's system of racial segregation.

Divestment has reemerged in recent years as a means for organizing people and institutions around the issue of climate change. Spearheaded by activist group 350.org, some environmentalists are calling for widespread divestment from companies involved in the extraction of coal, oil, and natural gas.