Designed with hydrogen fuel in mind
Future cars that use hydrogen instead of gasoline for fuel will need to be lightweight, efficient, and safe from accidents with the hydrogen gas, which can burn or explode if it leaks.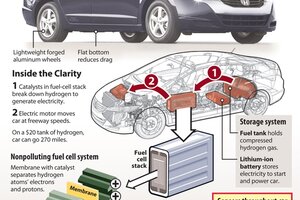 Click on the thumbnail to see the full image.
.
.
.
.
.