32 essential Android tips and tricks
Several weeks ago, we highlighted 40 useful iPhone tricks everyone should know. We got such good feedback from that feature that we wanted to share the love with Android users – who, after all, make up the largest proportion of the smart phone community.
One of the things that sets Android apart from iOS is the differentiation. Most Android phones run OS version 2.2 "Froyo," 2.3 "Gingerbread," 4.0 "Ice Cream Sandwich," or 4.1/4.2 "Jelly Bean" (with a certain number of tablets running 3.2 "Honeycomb"). We've tried to account for the different versions of Android in these tips, but if something behaves a little differently on your phone or tablet, drop us a line in the comments section.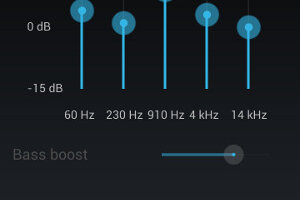 1.

Equalize your music

Android's built-in Music app is pretty capable -- and for Jelly Bean users (both 4.1 and 4.2), you'll find the ability to equalize your music has been baked right in. Once you're playing a song, hit the three dots in the upper-right corner and select "Equalizer." You'll be able to select from presets such as "Folk" and "Heavy Metal," and you can even drag the five sliders yourself to fine-tune based on what you're listening to at the moment. Down below are extra controls: drag to adjust the amount of bass boost applied. There's also a "3-D effect," some software processing that makes the music sound a little deeper. Those options are only available when headphones are plugged in, since they wouldn't make much of a difference to the sound quality of your phone's built-in speaker.

If your device isn't running Jelly Bean, check out the free "Equalizer" app in the Google Play store -- it offers many of the same features.