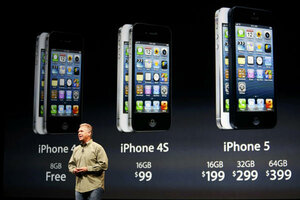 Beck Diefenbach/Reuters
3.

Use it as a Wi-Fi-powered home phone

Using a Wi-Fi connection, you can continue to make VoIP calls on your old handset, using services such as Skype, Fring, or Google Voice. Internet telephony will allow you to place free calls to other users of these services and even call landlines and cellphones for a very low price.

You can also keep that old iPhone around in case of emergency – you don't need to have an active cellphone plan in order to call 911.