Valentine's Day: 10 romantic movies to watch
By now, everyone knows romantic movies come with grand gestures, sweeping soundtracks and swoon-worthy climactic speeches -- Hollywood's been doing romance since it started making movies. And while there have been some that had purple dialogue that made audiences giggle or unlikely coincidences that made for a contrived happy ending, the silver screen has also had some memorable romances that have made viewers break out their DVD again and again. Here are 10 films (in chronological order) that are a perfect choice to help get ready for Valentine's Day.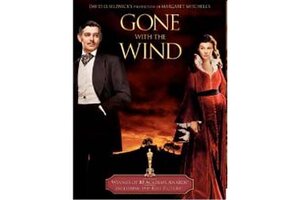 1.

'Gone with the Wind'

Directed by three different directors (Victor Fleming, George Cukor, and Sam Wood) and released in 1939, with one of the most complex heroines in film, "Gone with the Wind" is the story of Scarlett O'Hara, a Southern belle who suddenly has to face the Civil War and Reconstruction which bring an end to her world, and Rhett Butler, the sardonic blockade runner who falls in love with her. Actress Hattie McDaniel, who played grumbling house servant Mammy in the film and won an Academy Award for it (the first African-American actor to win one), did not attend the première of the film after MGM strongly suggested she not go because of the segregationist laws in Atlanta where the première took place. Clark Gable was furious and said he wouldn't attend if McDaniel was not allowed to, but McDaniel persuaded him to go.