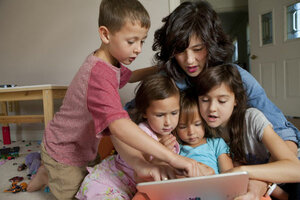 Melanie Stetson Freeman/The Christian Science Monitor
2.

Think through your rationale for firing up an app

Are you using it for education? If so, can the touch screen honestly provide something the child can't get from the "hands-on world"? Or do you just want a break? Remember that a little boredom can help toddlers learn to entertain themselves.