Twinkies: 5 'welcome back' recipes
America's long-lost friend, the humble Twinkie is back on supermarket shelves, this time with a slightly altered recipe that extends their shelf life by three weeks (what's infinity plus three?). To celebrate this momentous occasion we've assembled a list of "red carpet" Twinkie creations to roll out for your "Twinkies are back" parties you'll surely be having soon. Enjoy!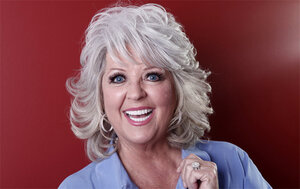 1.

Paula Deen's Twinkie Pie

Ingredients

1-1/2 box Twinkies

1 large can crushed pineapple

1/2 cup sugar

1 large box of vanilla instant pudding, prepared

1 container whipped topping

4 bananas

Chopped Pecans, optional

Maraschino cherries, optional

Now for the fun part:

1. Line 13 x 9-inch pan with Twinkies.

2. Mix sugar and pineapple together in a pan and bring to a boil. Pour over Twinkies.

3. Cool slightly.

4. Spread pudding over pineapple mixture.

5. Slice bananas and place over pudding.

6. Top with whipped topping. Optional: top with cherries and chopped pecans.

7. Refrigerate for a few hours before serving.