6 movies you should see before the Golden Globes
As nominations from organizations like the Producers Guild of America and the Screen Actors Guild are released, awards show season is heating up, with contenders for acting awards and the Best Picture prize losing and gaining ground every day. But in years past, the winners at the Golden Globes ceremony have provided insight into who will win at the rest of the big shows later in the winter. Here are six movies you should see before the envelopes are opened during the Golden Globes ceremony Jan. 15.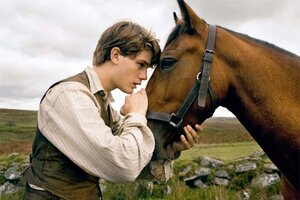 1.

'War Horse'

The movie directed by Steven Spielberg is nominated for a Best Motion Picture – Drama Golden Globe and is widely regarded as a frontrunner for the prize as well as a shoo-in for a Best Picture nomination for the Oscars. (At the Golden Globes, the Hollywood Foreign Press Association divides the Best Picture prize into Drama and Musical/Comedy categories.) The movie follows Albert, whose horse Joey is taken away to serve in World War I. Albert enlists in the army underage in an attempt to find his beloved horse.